Sales & Marketing
·
Multiple locations
·
Hybrid Remote
PRE-SALES CONSULTANT
Aico is a fast-growing financial close automation software company, leading in the Nordics and rapidly expanding throughout Europe.
Our customers – aspiring local leaders and global multinational enterprises with subsidiaries worldwide – cover all major business industries from manufacturing and utilities to transportation, retail and pharmaceuticals.
Our hubs in Finland, Latvia, the United Kingdom and Germany combine a compact team of 60 multidisciplinary professionals who share a passion for people, finance and technology.
We aim to continue expanding and become the leading financial close automation software provider in Europe.
We are currently seeking a:
PRE-SALES CONSULTANT
Joining our sales team, you will play a pivotal role in expanding our business presence in Europe especially in the DACH region.
Customer Value Proposition:
The Aico platform is designed to optimise, automate and streamline our clients' monthly financial and accounting processes. We ensure faster, more efficient management of these tasks, maintaining consistently high quality and centralised control. Through Aico, our clients achieve enhanced efficiency within their accounting departments, even across globally distributed branches, substantially reducing their manual workload. Aico plays a major role in modernising our clients' accounting processes, by providing highly customisable templates and a complete audit trail. It accelerates monthly closing while driving down operational costs. By automating their work with Aico, our clients can focus on high-value tasks, aligning with our motto: "Aico values the ordinary, empowering you to be extraordinary."
Role Overview:
To effectively support the Aico team, you must possess an in-depth understanding of monthly closing activities within finance departments. Account reconciliation, closing postings, ERP reports and monthly closing task management are familiar terrain for you. Your strong grasp of concepts, organisational skills and intuitive understanding of accounting processes position you as a central figure in presenting our Aico solutions to potential customers. As a skilled team player, you'll assist our sales department with detailed, high-quality technical insights that address the unique needs of prospective clients. Moreover, you'll be a designated product and process authority during customer interactions.
Your Responsibilities at Aico:
Analyse operational challenges within prospective clients' finance departments, presenting tangible advantages of Aico through real-world scenarios.
Cultivate an in-depth understanding of the Aico platform and prioritise grasping customer requirements to uncover latent needs. Collaborate with our Aico sales team to craft optimal solution packages.
Act as a product and process expert, actively contributing to the creation of customised customer offers (RFPs).
Regularly conduct product demonstrations at live events and online webinars for potential customers.
Develop slide presentations and prepare product demonstrations.
Your Qualifications and Skills:
Proven track record of success in a similar role, with experience in pre-sales or as a function/implementation consultant for financial management software or ERP systems.
Solid comprehension of accounting and finance processes, preferably within large enterprises.
Fluent proficiency in both written and spoken German and English, as we operate internationally. You must be able to confidently communicate and present in both languages.
Your work ethic embodies professionalism, curiosity and an open mindset. Your approach is results-driven, resilient and dedicated.
Aico in a nutshell
Not only is Aico the name of the company but also the software we have created. Aico software is improving, automating and helping our customers to better manage their finance and accounting operations and processes. The work we do transforms the way financial departments all over the world operate. We are designers of financial automation that makes our customers' processes faster and their lives less stressful.
We are an agile, small but growing company and we take our work, deliverables and customer satisfaction seriously. We believe in well-being, respect and collaboration – these are the key values that are present in our everyday work. Feeling at home in a start-up spirited (fast-paced and fiercely ambitious, yet nicely relaxed) environment will make you prosper with us. With us, you get to be challenged and developed in a cooperative environment that celebrates success and shares learnings together.
Intrigued?
If our pitch sparked your interest and your previous experience checks most of the boxes on the role requirements, we might have a win-win situation and we would be thrilled to receive your application by September 24th at the latest.
The potential candidates will get to talk with several Aiconauts and go through an aptitude test at the final stages.
Got questions or require a tad more persuading? Feel free to contact our Head of HR Kaisa Nuorivaara (kaisa.nuorivaara@aico.ai). Furthermore, you can read more about Aico and our people here:
Team

Locations

Remote status

Hybrid Remote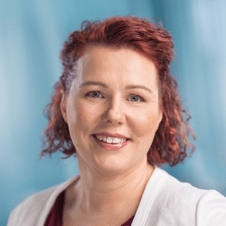 Contact
Kaisa Nuorivaara
Head of HR and Organization Development – Administration
About Aico
Aico team has been providing enterprise-level organisations with financial automation solutions for over ten years.
Aico is the leading financial close automation software provider in the Nordics with over 40 enterprise-level customers in the region and their subsidiaries worldwide.
Today Aico is a rapidly growing software company with hubs in Finland, Latvia, United Kingdom and Germany. Currently we are a compact team of 60+ multidisciplinary professionals sharing a passion for people, finance and technology.
Our ambition is to continue expansion and become the leading financial close automation software provider in Europe.
Sales & Marketing
·
Multiple locations
·
Hybrid Remote
PRE-SALES CONSULTANT
Loading application form
Already working at Aico?
Let's recruit together and find your next colleague.