Thinking of becoming an Aiconaut?
Help us transform the financial world
The work we do transforms the way financial departments work all over the world. We are designers of financial automation that makes our customers processes faster and their lives less stressful. Aico is setting the trend for future and financial automation.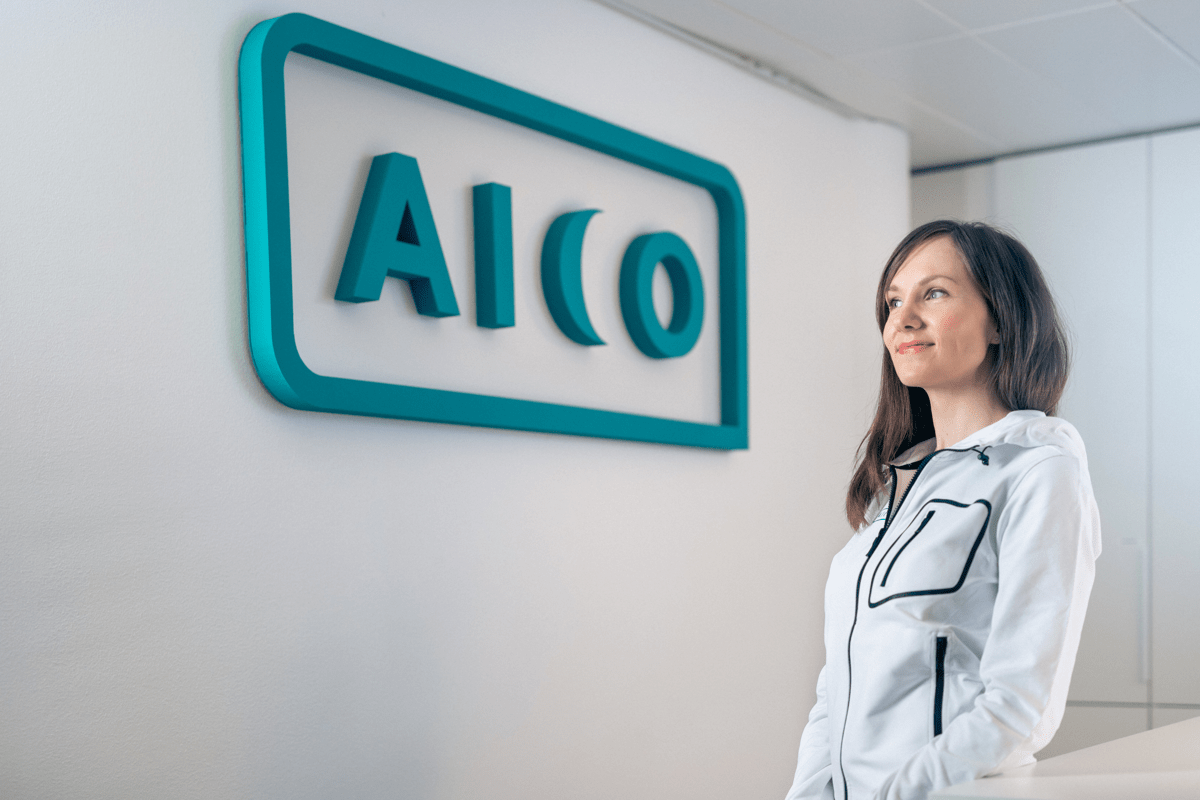 How we do it?
At Aico, we understand that people are most innovative when they are able to work flexibly and freely. We don't believe in structures or your typical ninetofives. Every day is different in our world – which makes our work exciting and diverse. We encourage our employees to be curious and develop different interests outside their own "titles".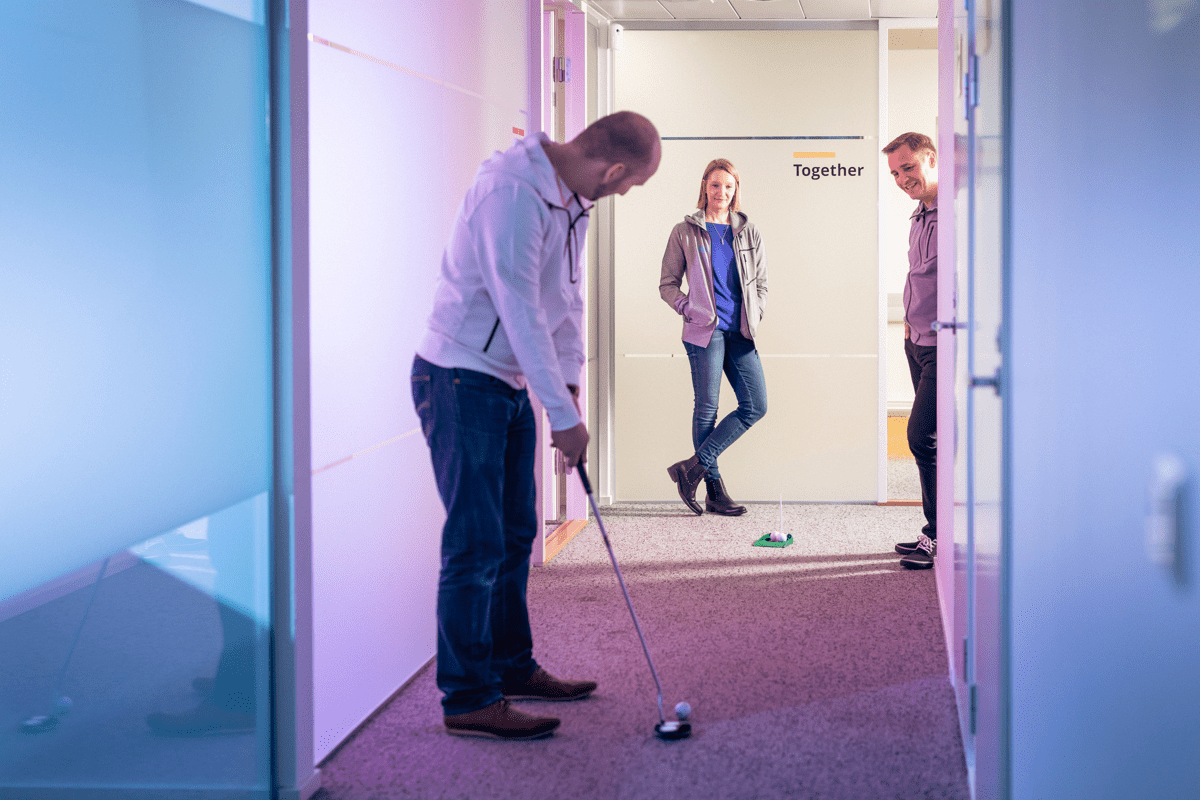 Where are we heading?
Towards success, naturally!
Jokes aside, Aico is well on its way of becoming a leading intelligent financial close automation provider supporting account reconciliation, close task management, journal entry and financial request processes.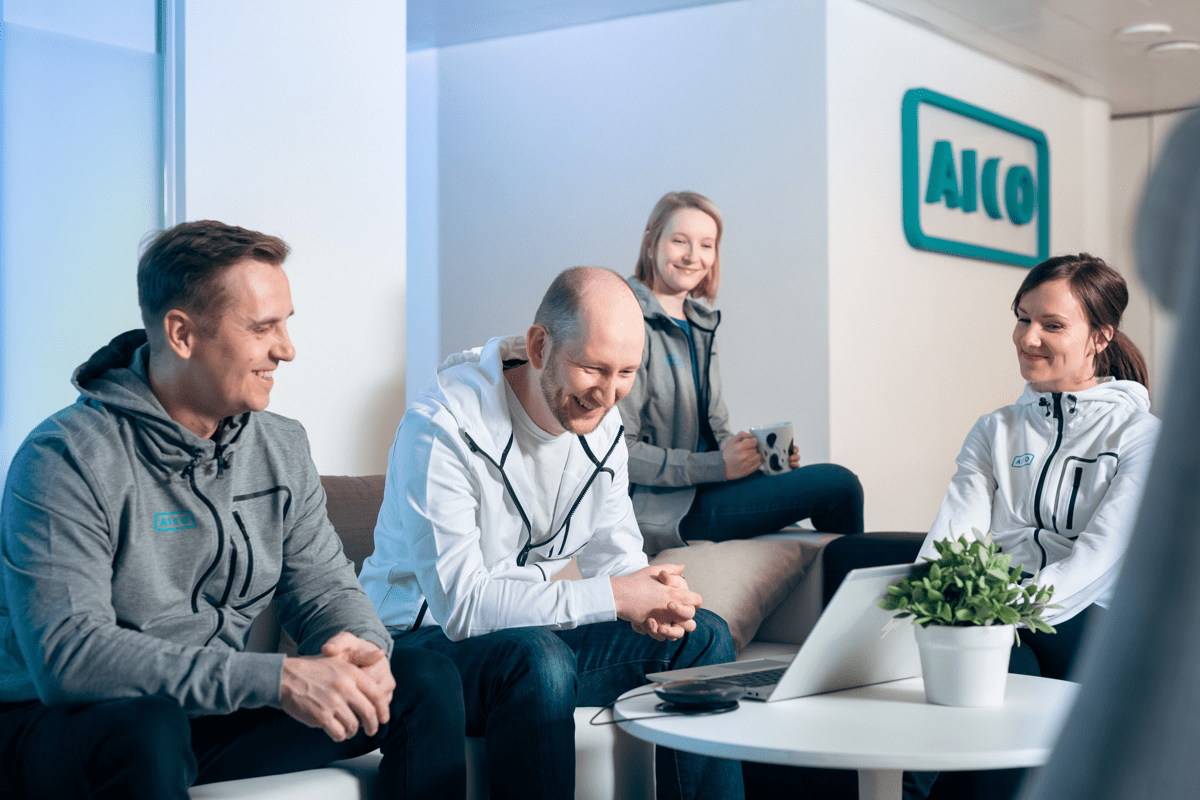 What we promise?
Our processes have been well thought through which is why our project management can always be trusted. We deliver our clients' what we promise and then some.
In short, life at Aico is dynamic and fun and our people need to be prepared to grow and expand – both in roles and knowledge.
Aico as we value it
Our values – togetherness, sustainable growth and continuous learning – are cherished. They make up the compass that defines our way forward and guides our behavior towards each other and our clients.
Togetherness

Throughout our rapid growth, we have preserved a warm and welcoming work environment where everyone feels comfortable asking for help. Community and a sense of belonging are a major part of our culture, so we work hard to nurture them.

We believe that by working together towards a common goal, we can achieve the highest quality for our clients. Aico helps financial professionals lead a more effective work life, allowing them to work more efficiently as a team.

Sustainable growth

We are excited and humbled by our fast growth. That being said, more important than growth itself, is that it happens sustainably. We want to provide our employees with an environment where everyone has an equal chance to grow with the company.

We acknowledge that implementing Aico is a major change for our customers. It is our privilege to be there and support them throughout the process. We hope to continue growing together with our customers to meet their evolving needs.

Continuous learning

Aico is a constantly evolving software, a fact which requires Aiconauts to stay curious and keep learning on a daily basis. We encourage Aiconauts to use their creativity freely, hoping that they use this freedom to innovate and go where no one has gone before.

Helping our customers, sharing knowledge and developing our ways of working with them are at the core of our daily interactions. At the beginning of our journey together, we appreciate that our customers need to invest time and resources to fully integrate Aico as envisioned.
2001
Attido was founded as an Oracle eBS consulting company.
2008
eMemo, a journal tool that kickstarted Aico's story, was created over at Attido.
2017
Aico as a brand was launched to the public.
early 2019
Attido and Aico demerged, making Aico a stand-alone company.
early 2019
2nd hub, Aico Latvia SIA, was established in Latvia.
2019
First release of all core modules was successfully launched.
early 2020
First customer outside of Nordics was onboarded.
mid 2020
3rd hub, Aico Software Limited, was established in the UK.
early 2022
4th hub, Aico Germany GmbH, was established in Germany.
Become an Aiconaut
We have told you about us – now it is time for you to tell us about you! We are a growing company and always interested in likeminded people. If we impressed you and you feel like you would fit our team well, then send us your application!
Aiconauts' Blog
The Aiconauts' blog section is dedicated to shedding light on what it's like to work at Aico, what our purpose is, and how we work towards the shared vision of becoming the leading financial close automation software provider in Europe.
Read more
About Aico
Aico team has been providing enterprise-level organisations with financial automation solutions for over ten years.
Aico is the leading financial close automation software provider in the Nordics with over 40 enterprise-level customers in the region and their subsidiaries worldwide.
Today Aico is a rapidly growing software company with hubs in Finland, Latvia, United Kingdom and Germany. Currently we are a compact team of 60+ multidisciplinary professionals sharing a passion for people, finance and technology.
Our ambition is to continue expansion and become the leading financial close automation software provider in Europe.
Already working at Aico?
Let's recruit together and find your next colleague.